Live it. Love it. Bring it.
We only get one shot at this life of ours – so make it the best shot you can. Make sure you; Live it. Love it. Bring it.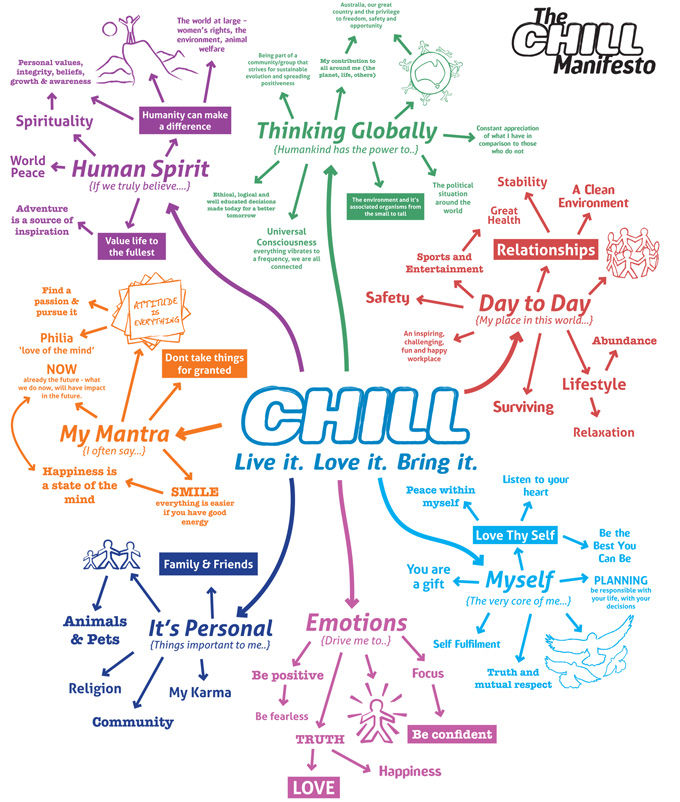 Chill's manifesto is about respecting each other as individuals, our relationships, our journeys, beliefs and qualities. Our manifesto is a bold statement, our daily mantra, and guiding principles declaring what's important. It's about our growth, both personal & professional; it's our call to action to challenge assumptions, foster commitment and provoke change. It's a road map to awesomeness. Our manifesto is food for that inner engine that will drive us forward – it's our productivity fuel. And when all is said and done, it's about our place in the world. To make the world a better place. Even in just a small way. Our manifesto serves as a touchstone for decision-making. How we live. How we love. And how we bring it. Attitude is everything.