Build & develop your clever ideas! Smart Solutions. Driving possibility.
Build it & they will come: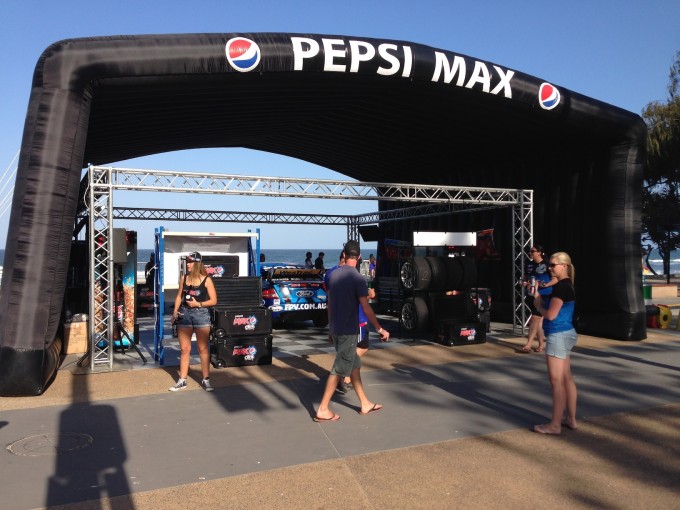 Our specialty is delivering 'wow' through service & finished product.
We've designed, built, launched & operated mobile marketing 'Smart Solutions' that deliver beyond the box (for our clients) in logistics, production & operation of services including custom van fit outs, trailer conversions, a refurbished 1978 classic mr whippy vehicle & marketing concepts of all shapes & sizes.
We just love the pop up movement in experiential activation land. Our master builders have built Pop Up Promotional trucks for experiential events, roadshows, activations and expo's. We can help you build brand leverage and a memorable campaign around our top of the line Mercedes Activation truck.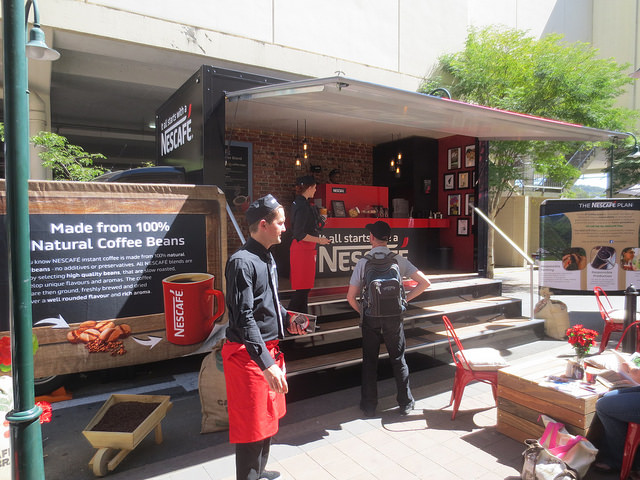 Whatever you have in mind & no matter how far you stretch your imagination, we'll navigate you through the maze of component's; from concept to reality; out of the ordinary & seemingly impossible request's. And if we don't have what you need, we'll go out & find someone who does!
On the Move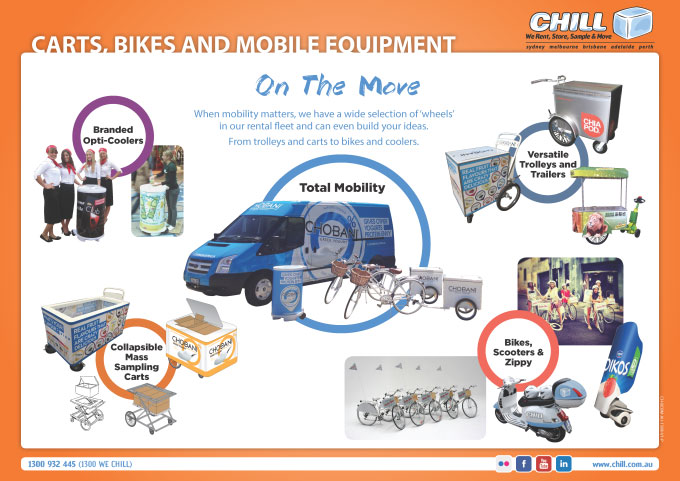 Making your fresh ideas a reality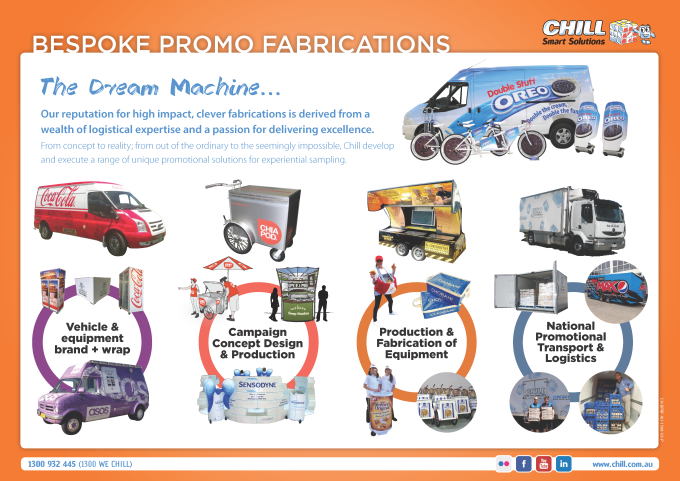 Smart Solution's main focus is to remove the overwhelming task of juggling the many logistical components of your outdoor mobile or field marketing event.
By getting the Chill brains on your team when your project first hits the drawing board, you can leverage from our pool of collective talents & together we find ways to build & develop your clever ideas.