Making cool ideas happen.
For over 14 years Chill have been award-winning leaders in providing promotional logistics, mobile refrigeration, cold and dry storage, stock management and transport services to advertising and marketing companies engaging in out-of-home promotional and experiential activity, on a national level. If you've ever sampled a temperature controlled product in the streets of Australia over the last decade, no matter what advertising company was at the helm, chances are it was Chill behind the scenes making sure it worked.
Chill has also designed, built, launched and operated mobile marketing 'Smart Solutions' that deliver 'beyond the box' in production and operation of services, including custom van fit-outs, trailer conversions, and marketing concepts of all shapes and sizes.
Elite Special Ops. Call it blowing our own trumpet but we don't settle for just being average. Our exceptional line-up of services combined with keeping a finger on the pulse for our clients, shows our ability to go above and beyond the call of duty to exceed expectations – its too easy just to be ordinary. We are Refreshingly different! Logistics with a difference.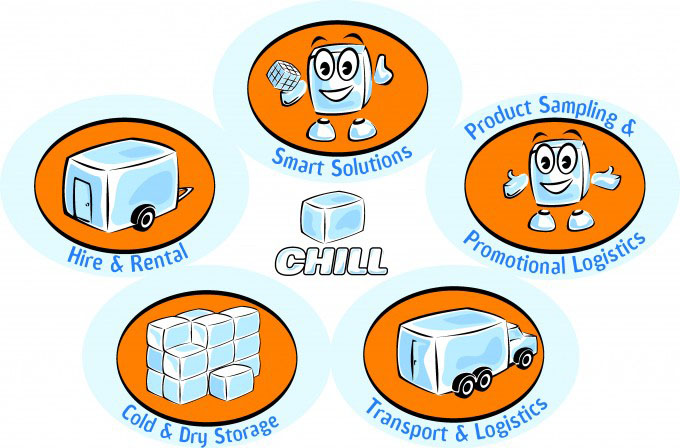 Who we work with.
We work with clients that are as passionate about their business as we are about ours. Our clients are not only "in it to win it" yet, they want a partner that simply cares.