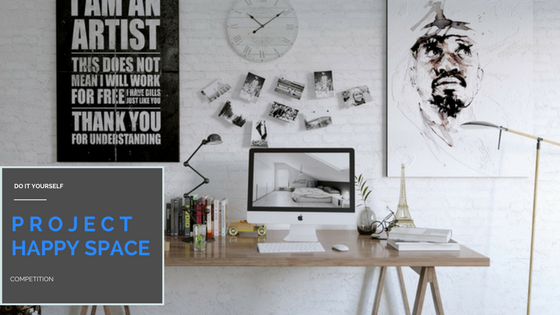 Are people happiest and most productive when they work in an environment that suits them? As Cynthia Ulrich Tobias writes about in her book, The Way They Learn, we each have our own preferences for an ideal and productive work/learning environment.  
So, whilst getting ready to start your work week, do you dream, misty-eyed, about the space you're about to spend the next 8-10 hours?
Apparently, your work environment does matter. The space that surrounds us can either motivate or demotivate our daily activities. According to Teem.com (Workplace Design & Strategy) a few factors need to be present to stimulate a productive environment, regardless of a company's culture: ventilation, lighting and windows have all been proven in studies to impact productivity, either negatively or positively.
Does your space fill you with inspiration & creativity? It turns out, even environmental factors like noise levels can make a big difference to how creative you are. Let's face it; when you work in an open collaborative work space, ringing phones. pinging e-mail, conversation huddles in groups, how is anyone supposed to get work done?
Testing some of the theories behind creating a happy work space and productivity – we wanted to see if this stuff actually works?
With plenty of studies, articles and water cooler conversations we've found there's a resounding "YES!" "This actually works!" We tasked our team at Chill to create their ideal work space with some of their favourite things. 
So with sweaty palms we launched "Chill's Happy Space Competition".
The marketing went a little something like this; "Fill your space with the things that inspire you, uplift you and make you happy. It could be inspiring quotes that resonate with you, gifts or keepsakes from a special time or someone, beautiful plants, creative posters, bright colours, mind puzzles, 'de-stress' aids…the list is infinite!"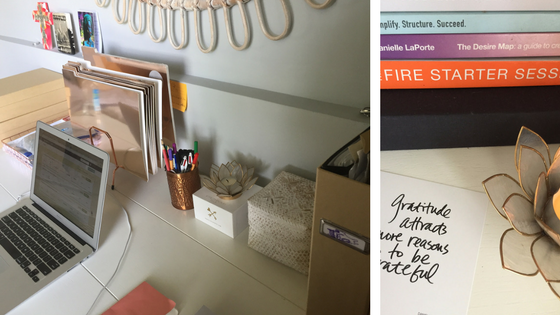 Look at using second hand, recycled or free materials where possible, this can be pretty rewarding.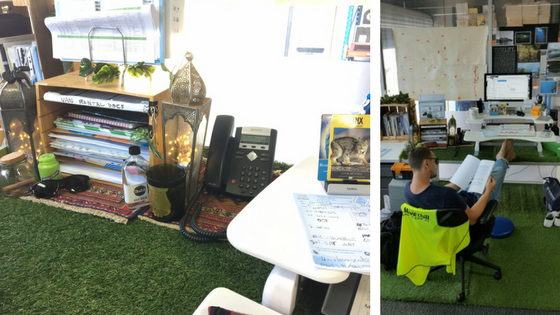 Remember whilst a puppy might be a de-stresser, let's be realistic – you'll need to clean the poo! (whilst it may make you happy, entries including porn will not be considered!)"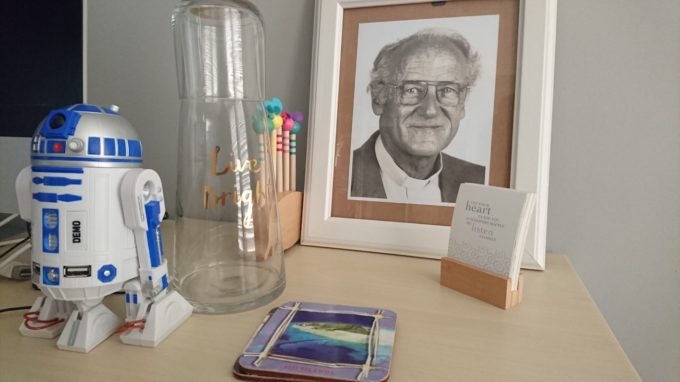 With teams spread out across Oz, we asked everyone from the Warehouse Managers to Operations Champions and the Transport Gurus to create your own personalised oasis – Your Happy Space.
Drawing on ideas from Pinterest and articles like Amy X Wang's from Quartz where she states "Your desk is your cockpit. You are the pilot", the troops went to town creating 'Happy Spaces' in the offices and workplaces.
You've probably heard that happy employees result in better productivity, well we found some great tips like "Create an office where people actually want to spend time" from the Minute Hack
And as Chris Thomson points out in his article 'How to create a Happy Office Space', "…something that often gets overlooked in it's importance is creating a happy office space." 
The trouble is it's now spread into the common areas! "Stop having so much fun!!", we said, we love it when ideas turn into action & gain momentum (*hint" productivity and creativity = magic). Personalised Chill work spaces for the team gives them a sense of control over their space. Bringing in personal items such as photos, knick-knacks, their kids drawings provides a greater sense of ownership and privacy when we're all working in an open planned office.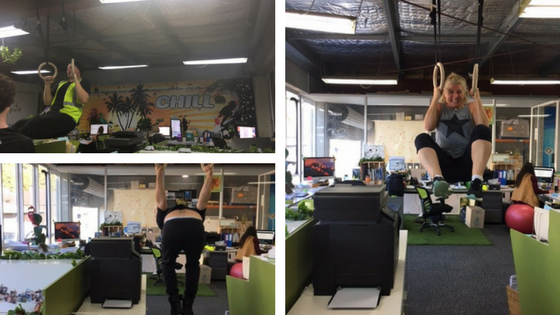 Stop by and you may be sharing your lunch with a pink flamingo, pushing your way through foliage and fairy lights, or kicking your shoes off during a meeting to put your feet in the grass.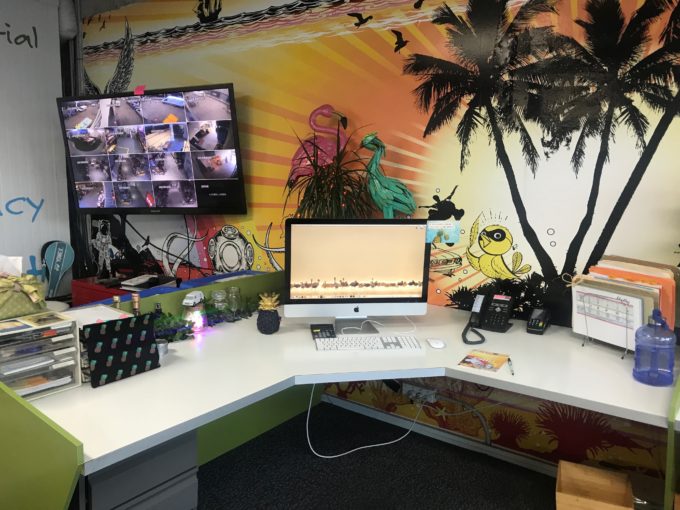 Being firm believers in helping others become the best they can be, the winners were awarded the following books 'Stealing Fire' – by Steven Kolter & Jamie Wheal and 'Mastering your Mean Girl' by Melissa Ambrosini.
We'll see how this pans out, we're hoping for lower stress, higher retention and ultimately a happy team. Watch this space.
Think to the last time you were deeply focused and concentrating on something enjoyable…