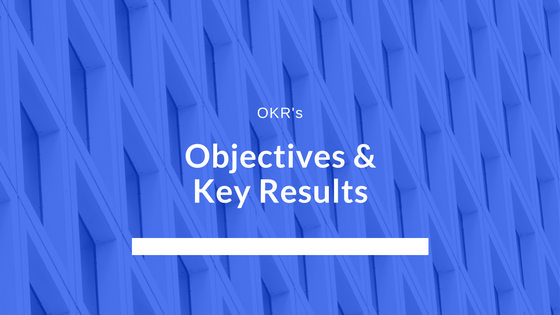 Making sure employees are aligned, working on the right stuff and executing effectively are huge priorities for any leader. Luckily, goal setting can help – in fact, companies that set clear goals are four times more likely to score in the top 25 percent of business outcomes.
The OKR process is a management methodology that connects the work of employees to
the company's overall strategic plan. The power of working OKR's with Individual Development Plans is where the real magic happens.
Objectives are what you want to accomplish. They should be aligned and supported by the organisation, and can be aspirational or operational. Team QLD & Perth are the first to experience the power of OKR's to ensure they have a Zen Like Focus navigating them towards their goals. (NSW & VIC soon to follow).
What Are OKRs?
Andy Grove, former president and CEO of computer processors giant Intel, distilled and simplified MBO in his 1983 book, High Output Management. (A second edition was published in 1995.)
Grove wrote: "A successful MBO system needs only to answer two questions:
Where do I want to go? (The answer provides the Objective.)
Objective: Put a man on the moon! 
How will I pace myself to see if I'm getting there? (The answer gives us milestones, or Key Results.)"
Key Result: By building a space ship by December 2020 weighing 2 tonne! 
And so a new management tool was born: Objectives and Key Results (OKRs).
OKRs received a real boost in 1999 when U.S. venture capitalist John Doerr introduced them to a small, up-and-coming tech company called Google, and they've been used there ever since. Other high-profile organisations that use OKRs include LinkedIn®, Twitter®, Sears®, Oracle®,DropBox™, and GoPro®.
What's Needed to Make OKRs Work?
OKRs are underpinned by a handful of core concepts:
Focus: when you're using OKRs, you need to set clear priorities and focus on Chill's organisation's objectives. So you need to decide what goals are important for achieving those objectives, and concentrate on these.
Numbers-driven: as with any effective goal-setting tool, progress must be measurable. This allows results to be analysed accurately, and shows our people how close they are to achieving their objectives. It also makes discussion and feedback more factual and less emotional, as numbers can be clearer statements of success than subjective evaluations, such as opinions and feelings.
Transparency: the point of OKRs is get everyone pulling in the same direction to meet our organisation's overall mission and vision. So it's important that everyone can see everyone else's OKRs. For example, Google includes OKRs in its staff biographies. This allows you to see how another employee's role may impact your own OKRs and this helps you to work together more effectively, because you understand the other person's motivations. This transparency can also break down "knowledge silos," where information or data that could be useful to many people is held by a few.
Culture: OKRs will become a big part of our culture, and will be embedded into your team's routine.Tracking OKRs regularly is key to achieving their desired results (we explore this further in Step 4 of How to Use OKRs, below). Getting your team members to discuss their OKRs with one another openly will help to make the concept a natural part of their work.
You need to set objectives that are clear and achievable. The most effective OKRs are:
Aspirational and engaging (to motivate and challenging).
Ambitious.
Measurable.
Time-bound (set a deadline). 90 Day Sprint goals (rule of thumb)
Memorable. (The key here is to keep it short and simple, so it is easily remembered.)
Benefits and Risks of OKRs
There's no "one-size-fits-all" way to use OKRs. You adapt them to the needs of the organisation, teams and individuals, creating unique versions.
One of the main benefits is that OKRs use a shorter goal-setting cycle (usually every quarter – 90 days), rather than a traditional annual appraisal and strategy planning process. This makes your organisation and team more flexible and agile.
Also, assessing people's progress four times a year, and carrying out weekly health checks, allows you to build on successes and tackle any problems when they arise.
As a goal-setting tool, properly-set OKRs are easy to understand, and the limit on the number of key results per objective makes them manageable and achievable. Because they are shared across the organisation, an individual can see how her role contributes to the overall organisational strategy.
One issue with OKRs is finding the right balance when setting objectives. You want to stretch your people, but you don't want to set goals that are unattainable. As we said earlier, with aspirational OKRs, it can be considered a success when people hit 60 to 70 percent of their key results. Not achieving 100 percent is not a failure when using this tool. Remember, if you hit 100 per cent, chances are your objectives weren't ambitious enough.
Sometimes it can be difficult to set a key result for objectives that are less quantifiable – not all objectives can be measured in dollars or percentages.
Key Points
Objectives and Key Results (OKRs) is a powerful goal-setting tool.
OKRs are used at all levels of an organisation and are intended to align individuals' goals (IDP) with the overall objectives of the organisation. They are shared, so that everyone knows how their roles and objectives are connected. This transparency adds to a sense of a shared vision and of everyone at Chill heading in the same direction.
OKRs should be either operational or aspirational. Operational objectives should be challenging but within reach. Aspirational objectives are sometimes called "moon shots," and they are intended to encouraged you to "think big."
Objectives should be measured against only two or three key results. This makes them simple to manage. Progress should be reviewed in detail every quarter, supported by weekly health check-ins with team members.
Implementing them involves a four-step process:
1. set objectives 2. set key results 3. monitor progress, and 4. repeat the process.
Source: Chill Onboarding Program. Mindtools.