Campers, fishers, caterers, naturalists, party goers, sports & outdoor enthusiasts and Thermomix peeps; yes we just said that! Why? Taking your Thermomix's into the wild…[camping, traveling OS with it, yes we have heard all about you] because when you love a product so darn much. You just can't leave home without it. Its practical and innovative, right! So, no judgement here; whatever floats your boat. We get it!
Perhaps, you a start up entrepreneur with a mad product to launch. But you have cost limitations; your product has to be cold and kept at temp. And you want to avoid having to convert a standard vehicle into a refrigerated one. Look no further. So, Chill. We have you covered!
We are pumped [more excited than the hotly anticipated hyped up launch of the game "Destiny"] to announce 2 world leading brands [Waeco and Cold Cube] onboard to our current host of mobile refrigeration. So start your engines, cos even the extremist 4 Wheel Driver; will excitedly drive home about these great new portable fridge products.
From the world leaders in portable cooling we have a fridge range designed for the harshest of Australian conditions. These portable cooling fridges have a rugged design, extreme cooling performance and very low power draw. They are well tested to accept any challenge from the wild! Or beach, sporting event, camping…its portable, its diverse and its oh so cool.
The exciting news is that if you're looking for a fridge that can run from your car battery as well as via a normal electricity connection? Or perhaps you just want to keep drinks cool while you're travelling without messing about with ice or freezer bricks. Then come in for a closer look. Just think of the possibilities [this is your cue]….if you can't picture it, let us provide a little inspiration.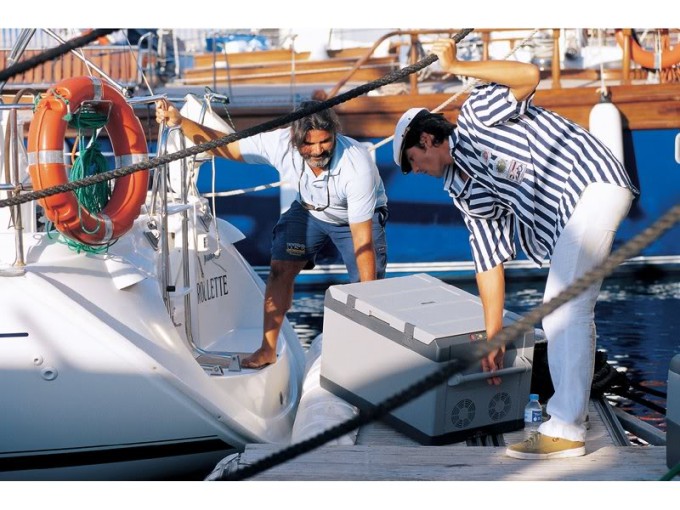 Ah ha! Keeping it cool. On the move and driving possibility is what we live for. We have scoured the country to bring you 2 of the best brands on the market. Having a portable fridge with your vehicle or boat [mode of transport] is an extremely convenient and practical addition to any trip. It means that not matter where you are, you can enjoy cold, fresh or frozen in a handy and easy to access location. Its important to look at a very broad spectrum of features when choosing the optimum fridge for your lifestyle needs.
For more information, please contact one our team members in sales [02 9907 7099]. They are more than happy to discuss your portable/mobile cooling needs.
Summer is calling….. When the heat is on. You will want to cool down with the right technology. Practical. Functional. Making it Possible!