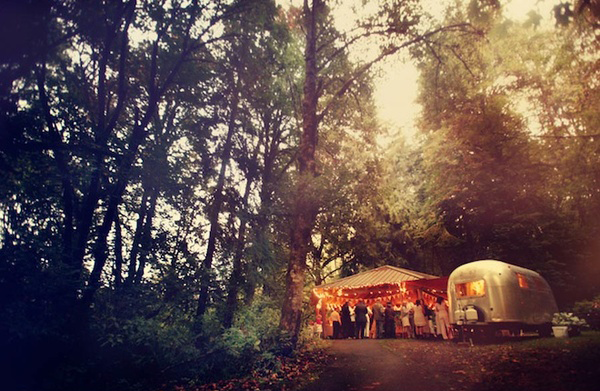 So you have found a unique location for your dream wedding and/or event. Only one small problem. No modern facilities with electricity to serve food & drink; let alone prepare that delicious culinary menu you were hoping to achieve. But don't let location hinder your idea of a great event; say hello to Food Trucks. With the evolution of meals on wheels such as Food Trucks, your event or special day is mobile, edgy and innovative.
Commonly known as a food truck, mobile kitchen, mobile canteen, roach coach, gut truck, or catering truck is a mobile venue that transports and sells food.  Some may cater to specific meals, such as the breakfast truck, lunch truck or lunch wagon, snack truck, kebab trailer, break truck, or taco truck.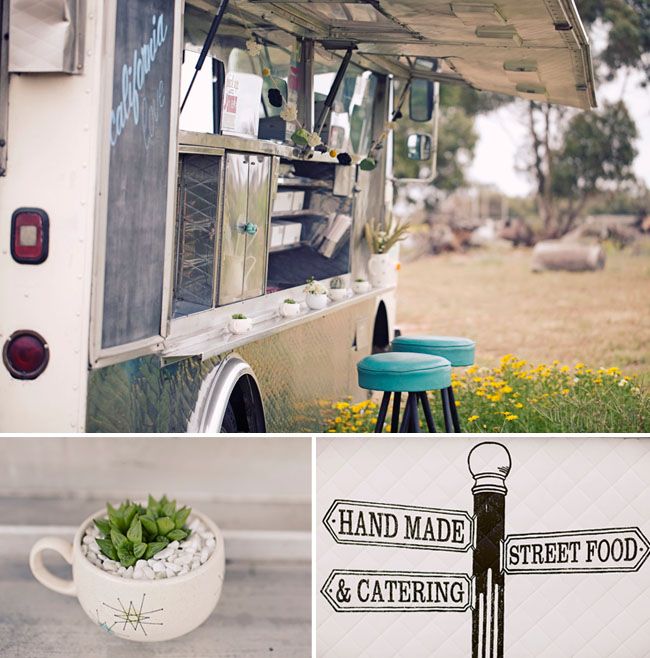 Food trucks, the next step up the evolutionary ladder from the traditional sidewalk food cart (trucks are generally larger, more tricked-out, and self-propelled), aren't exactly new and were once ruled by the kebab and soft-serve vans; have certainly evolved from the iconic white ice cream truck to include gourmet offerings. Now plying Australia's city streets from customized vehicles, these chefs on wheels offer affordable quality fare from grilled cheese jaffles to ethnic entrees, mobile kitchens dish up anything and everything imaginable.
Food trucks cater at carnivals, sporting events, office complexes, farmers markets, industrial parks, college campuses and busy streets where regular meals and or snacks are in high demand by potential customers. And it doesn't look like its going to change anytime soon, it's definitely on the move.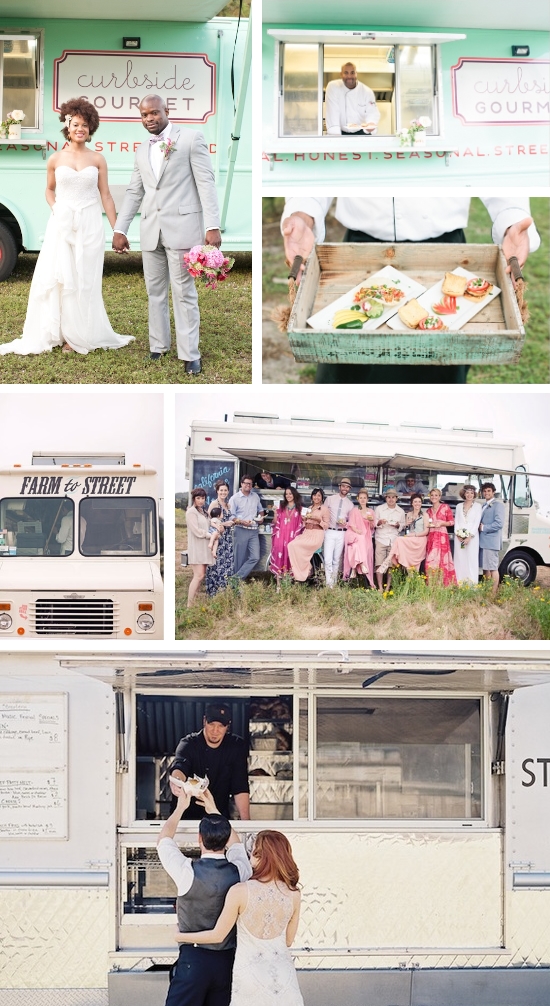 Despite the challenges of cooking in a cramped kitchen, food truckers craft an exceptional variety of quality cuisine. Limited menus most likely stem from spatial confines—the best food trucks tend to specialize.  Even with this focused culinary aesthetic, food trucks are the hospitality industry's great innovators.
Most food trucks emerged in the late 2000s at the start of the economic recession as customers began demanding quick and inexpensive meals. With their relatively low marketing and operational costs, food trucks proved to be extremely prosperous; within a couple of years, the business solidified as a lucrative venture that chefs lauded as being more rewarding and financially feasible than maintaining brick-and-mortar restaurants. But economics only partly explain the transformation of the food truck business. Perhaps an even bigger factor is the change in its customer base, which can be noted by the type of food served in these food trucks as well as the role of social media in spreading their popularity. In addition, the world of food has become increasingly entwined with the world of technology. Social media marketing has enabled food trucks to interact directly with their customers to foster a sense of community and to create brand loyalty.
Indeed, with almost a billion people of Facebook, marketers are beginning to realise the power of social media as a tool to build personal brand image and establish consumer trust. GIS social media platforms, such as Twitter, have been particularly useful for food truck vendors because they can communicate to specific, local audiences about their latest locations or special menu items. Social media also allows customers to engage in a thrill of "the chase" as they track the location of their favorite food trucks.
A food truck is a fun and innovative element to add to your wedding, your party, a festival or anything that requires catering with a creative flair that is refreshingly different and with an edge.