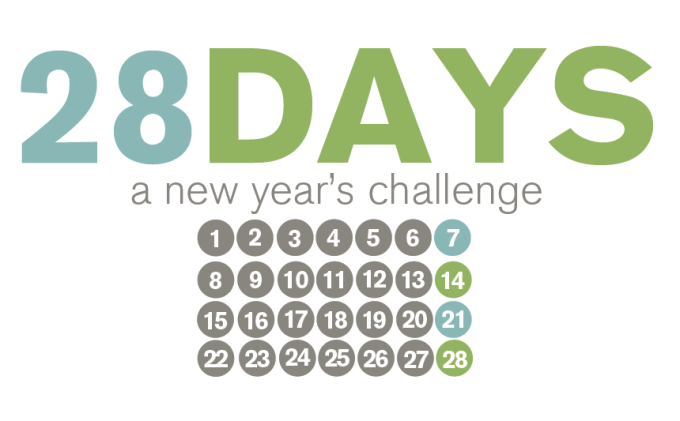 Chill Objective
What to expect; The purpose of the 28 day Challenge was to guide Chillers towards realising and achieving their own version of success; by using a simple clear pathway to gaining control back in this very fast paced world. We provided some tools to help create a simple snapshot of their life, establish a structure and path to support their visions, reminding them to be grateful along the way – and to acknowledge their achievements. It was a guide and step-by-step process, to start the conversation around thinking towards a healthy, balanced, satisfying & successful life. BUT! As Steve Jobs once stated: "You have to work hard to get your thinking clean to make it simple. But it's worth it in the end because once you get there, you can move mountains."
Here we highlight 3 committed Chill souls who took this challenge on with fervency. Take a moment to read their progress…
Team VIC – Tammie & Grant
We were excited to be part of the 28 Day Challenge, particularly as this was done across the group.  Tammie and I both made the commitment.  We started a week late, but this worked well as we were able to process your supporting emails and attachments prior to section of goals.  We found the exercises such as Foundation of You and Rocking Chair were helpful and provoked discussion.  We chose to select a number of different key areas and establish particular goals within those areas.  Tammie chose Relationships, Health and Financial and I selected Health and Spirituality.We both found we were able to make the changes in our life situations necessary to enable action toward our goals.  We discussed progress together regularly and could see benefit during the process.  At the end of the 30 days, we reviewed and discussed, noting our progress and achievements.  We both had notes or a journal which was maintained over the period.  Reflection allowed us to establish longer term goals in light of the improvements to our key areas of life.  We will continue to discuss our progress, but without the intensity of the 30 day efforts.Personally, I enjoyed the different perspective and interesting notes and videos along the way.  It would be great to continue this to some degree, encouraging involvement, and looking longer term.  As a team, discussion around what is important to us and our goals helps to unify, better understand, and better support our team mates.
Thank you for introducing this to us and allowing a space for us to engage in this activity.  Would love to hear more of what other Chillers experienced over the challenge.
Team NSW – Sarah
Sarah our youngest member of the team…In the beginning I thought I would try to improve my health by exercising for at least 10 minutes each day. I continued this and after just 1 week i felt a change, I felt a lot more balanced, mentally and physically. Just after 2 – 3 weeks I was waking up earlier, had more energy, was able to time manage myself in a more efficient way (which benefited me at work), I would have deeper sleeps, not as many headaches, naturally eating healthier, naturally happier, always on my toes, the list goes on.
On my journey, I also fit in some time to read. My favourite quote – "Do something today that will bring you a better tomorrow". Throughout the challenge i was living with those words in my mind, and that gave me the motivation to keep going.
I enjoyed this challenge as over all it expanded my mind, which enables me to a better, more fulfilled lifestyle.
Thank you so much to our enthusiastic Chillers who committed to the 28 Days. It will be on the agenda once again at the end of year with traction from the whole team. So watch this space!