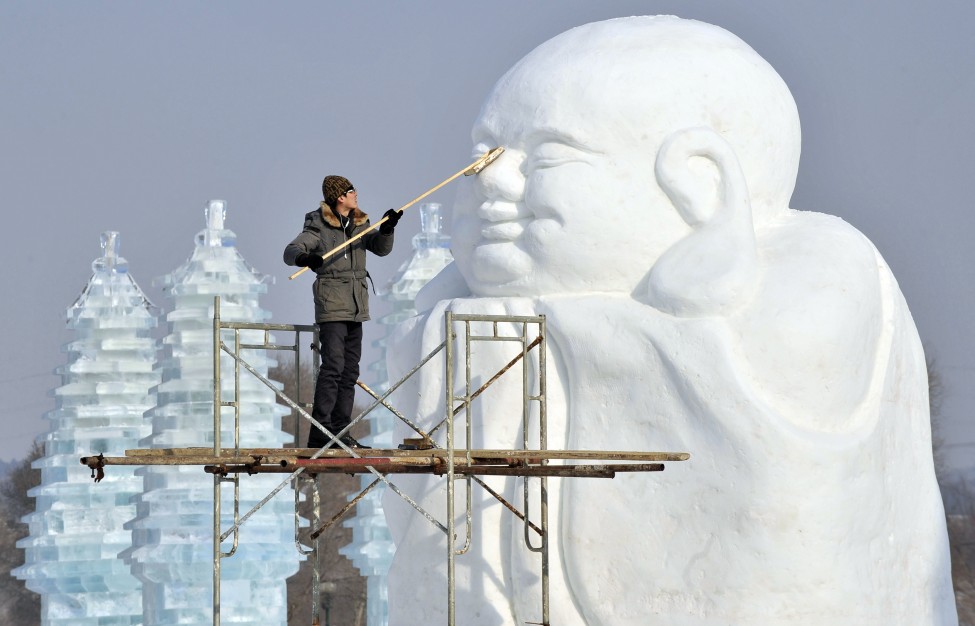 As we start our year with new beginnings in 2013. Already, we are considering great places to Chill next year. And we're talking about a -20 degrees, if you like your holidays that cool.
Our cool holiday pick of the year, is China's Harbin Ice and Snow Festival. It's one of the biggest international ice festivals in the world. Featuring works by the country's best ice sculptors, it attracts thousands of visitors from around the world. The icy park is spread out across three zones, in which visitors can navigate either on foot or on horse carriages. It contains slides, mountains, castles, and reproductions of some of the world's most iconic buildings which are all calved from giant blocks of ice and snow. Now, that is a great way to Chill.
History
How did all this start? It is said that making ice lanterns was something the fishermen in the area did in the winter. They needed a way to keep their lamps burning in the winter when they were out on the lake, so they invented the ice lantern. They filled a container with water & let the water freeze. They put a lamp or a candle inside the piece of ice. Which became the start of the humble beginnings of the Ice Festival. In 1963, the first Ice Festival is said to have been held in Zhaolin Park in the old district of the city. It was suspended for some time during the Cultural Revolution, then it started up again. In 1999, the city government started the Harbin Ice and Snow Festival.
Check out Harbin's Winter Wonderland Gallery. And more on facebook, by clicking on the icon below.