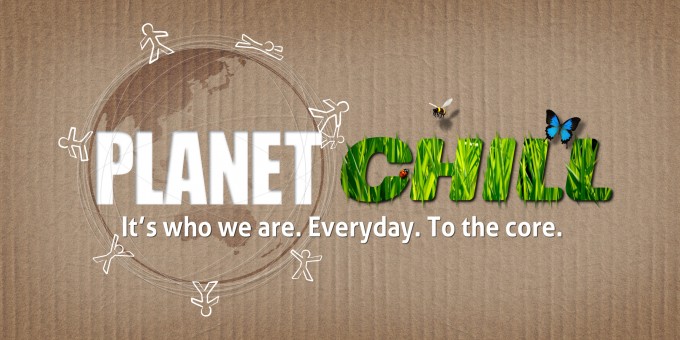 To 'boldly' go where no one has gone before….
The famous Star Trek line "…to boldly go where no man has gone before" is thought to have been inspired by a passage in a pamphlet issued by the White House on space. While this may be true, Chill has adopted the idea that brought the epic series Star Trek to life. Even today, as it was back in the 60's, the characters altruistic values, conflicts & political dimensions of Star Trek, represent allegories of contemporary cultural realities. The landscape of their time was wrapped up & promoted as an outerspace adventure for westerners. It was about exploring the possibilities of expanding human consciousness using the medium of television. Still today in the year 2012 – its same same, but no different.
People are looking for something to believe in. What do companies believe in these days? Exploring new ways to excite & connect with people. One of the most inspiring quotes, which hit a chord was from Graeme Wise [Entrepreneur & Australian Body Shop owner];
"There is a leadership crisis here in Australia & poor examples for the young to follow. Senior ministers tell lies – for example, weapons of mass destruction & children overboard – the government breaks promises our sporting heroes commit adultery & we wonder why we have problems. We set very low standards for society. Where are the statesmen?
From Social Activism to Chill's Sustainable altruistic values… these are the voyages of our time.
An integral part of our bold new platform, Planet Chill is to make an impression, to live it & breathe it! We have pledged to make a positive contribution to the societies in which we operate in. Raise issues close to our hearts, from political, environment, social & health. If it has touched a member of our team – Social Activism has a voice at Planet Chill. This is our way of connecting back to the real human spirit. And in the history of Chill, this is an exciting time, and an exciting concept, which has ingnited a passion from our team & a platform to express what is important.
We will have a strong focus on reducing our impact on the environment & to embrace sustainable & environmentally sound business practices, to improve performance. Sustainability will be a key success factor in shaping the reputation of Chill for long term value creation. This typifies the future of 'green' marketing. For us, 'green' is more than a colour. It's the passionate focus on our present & future. Its who we. Everyday. To the core.
Protect our Planet.
Business has a responsibility to protect the environment in which it operates. One of the five key passions that belong to the Body Shop, which resonates deeply with Chill is to "Protect our Planet" it's not rocket science: everything we do is conditional on keeping the planet's thin biosphere livable. We all need to lift our game in order to meet the challenge to be a custodian of this big blue & green beautiful organism, we call Earth. Our efforts need to consider the Next Generation & everyone after. Being a sustainable business isn't optional anymore! There will be no Starship Enterprise that will respond to "Beam me up, Scotty" here to save us. As Marshall McLuhan a Canadian Philosopher & Communications Theorist quoted: " There are no passengers on this spaceship Earth – we are all the crew."