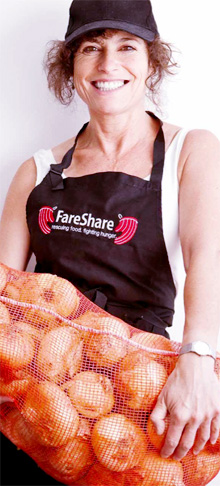 Chill's Melbourne branch has been supporting Fareshare for the past 2 years and Chill crew were on hand again this week to give much needed food donations to the organisation.
Every year, FareShare, a Melbourne based food distribution charity "rescues" hundreds of tonnes of food, transforming it into a million meals for the needy and distributes to over 185 local charities. Fareshare are committed to a society where food is not wasted and hunger is minimised.
The contribution this week went mainly to the School program, which involved generous donations of breakfast goods which were collected from the Chill Melbourne depot by Fareshare and used for the program where school pupils make hundreds of meals headed for students at under-privileged schools. The food was additionally distributed to charities such as Scared Hart St Kilda and Ardoc Youth Foundation.
FareShare vice-president and volunteer Sandy Dudakov said about 370,000 Victorians would suffer "food insecurity" this year, and called on more schools to join the new program.
With Chill facilitating such an integral link in the regular donations to Farshare we are continuning working towards their goal of supplying 1 million meals this year to the needy.
For more details on how you can help, visit: fareshare.net.au.