We're excited to announce a new service agreement with Lindt & Sprungli that has kicked off from our Victorian facility in Melbourne.
After months of planning, projecting, reviewing and many discussions in between, we're thrilled that Chill are now warehousing and transporting Lindt Chocolates across the State to IGA metro and regional areas.
Lindt Chocolate will be utilising 300+ square metres of Chills temperature controlled storage coolrooms and services comprising of picking & packing handling & transport.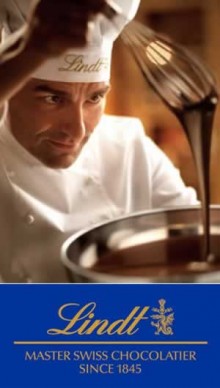 Today, Lindt is one of the worlds leading manufacturers of premium and dark chocolate, with firms all over Europe and the US. Distribution and sales companies in England, Hong Kong, Spain, Poland, Canada, Australia, Sweden, Mexico and the Czech Republic as well as sales offices in Dubai and Ireland. It is a premium brand with world class standards and reputation and Chill are honoured to have been chosen to ensure that consistency and quality is upheld in the final stages of storage and transport before it meets consumers hands.
Whilst this agreement involves servicing the wide network of Ritchies IGA and Foodworks stores, along with a number of other speciality stores across Victoria, the number of deliveries we make is growing rapidly and we look forward to what lies ahead.
Ritchies have an outstanding community ethic & 150 years on – Thomas Ritchies story is a rich tale from humble beginnings as a tiny grocery store in the country settlement of Frankston. In the beginning he had three intentional things in mind — keeping his shop competitive, rewarding staff, and donating part of his profit back to the community.
Ritchies today, have donated just over a whopping $36,000,000 to pubs, school & charities. http://www.ritchies.com.au/history.html
For Chill, this is an exciting announcement since opening our new facility in Melbourne this year, but perhaps not so great for our waistlines.